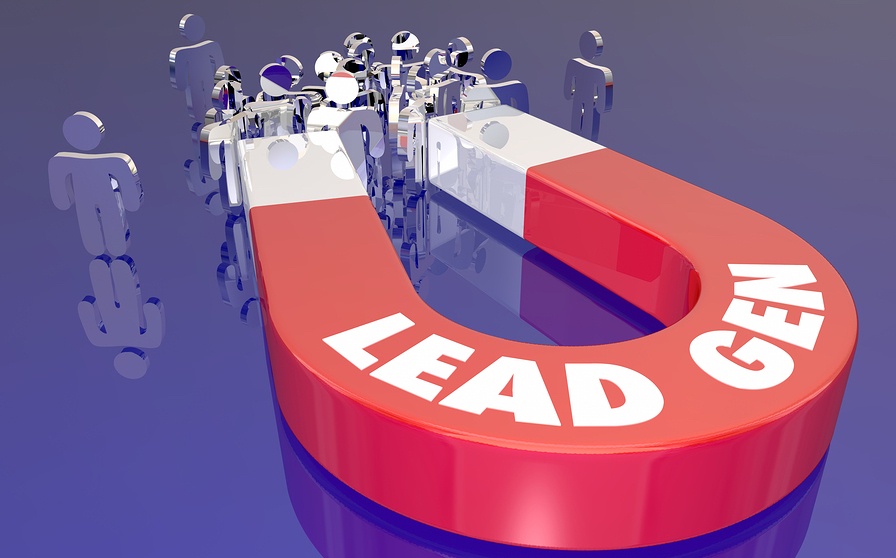 Nod your head if you find the whole lead generation process a little bit tough. Now nod your head if you find it really tough. I have a feeling there are a lot of heads bobbing up and down right about now. The good news is, you're not alone in your feelings of frustration. The other good news is this article is going to help you finally get those leads you no doubt deserve. Let's begin with the basics. If you're still relying on traditional lead generation methods such as sending cold emails and scraping together lists – that needs to stop immediately. Not only is it pretty demoralising when you get no response, it's also a waste of time because you're not even targeting the right people. The best way to get leads is by using methods that add value to your buyers. In 2018 and beyond, it's the buyer who holds the power and it's your buyer you're aiming to genuinely please. So without further ado, let's get into the 5 creative ways to get leads – ones that work in 2018!
What is Lead Generation?
Before I go any further, I want to clarify what is meant by lead generation. According to HubSpot, lead generation is the "process of attracting and converting strangers and prospects into someone who has indicated interest is you company's product or service." In other words, lead generation is all about finding unique ways to attract people to your business. It's about providing prospects with enough valuable content to make them organically interested in your company so eventually they'll connect with your brand and want to start hearing and buying from you.
Why is Lead Generation Important?
When strangers and prospects show an organic interest in your business, they are the ones instigating the relationship with you. In the past, it was usually the marketer or sales person, who had to initiate the relationship with prospects. Why is it a good thing when prospects are the one taking the lead? It's a good thing because it makes it more natural for them to actually want to buy from you at some point in the future. When looking at the broader picture of inbound marketing (link to IM pillar page), lead generation falls into the second stage – converting. Lead generation happens after you've firstly attracted the right people and are now ready to convert those prospects into leads for your sales team to handle.
5 Ways to Get Leads in 2018 and Beyond
Now that we know what lead generation is and why it's important, let's talk about 5 different – and creative – ways to start getting leads for your business.
1. Create a Unique Value Proposition
The basis of any good marketing plan is a captivating Unique Value Proposition, also known as your UVP. What I mean by your UVP is your distinct and attractive factor that sets your business apart from all your competitors. Having a Unique Value Proposition is vital when it comes to getting leads because it tells your prospects why they absolutely, no doubt about it have to do business with you. Your UVP needs to knock your competition out of the water before the sales process even begins. Also, having a UVP helps set you up for a highly relevant and focused conversation with the prospect. Here are 6 simple steps to help you begin crafting your UVP.
Define your target audience
Know who your competitors are
Define the needs your business meets
Dispel any myths surrounding your business/industry
Craft a clear mission and message
Bring it all to life
Check out this handy article for more information about creating your UVP.
2. Craft Engaging 'Self Help Videos'
Crafting engaging and compelling 'self-help videos' is certainly one of the most creative and relevant ways to get leads in 2018. Self-help videos are a way to solve a real problem for potential customers in a manner that is entertaining and easily digestible. For example, if you own a skincare business, you could create a help video that talks about getting rid of acne scarring.
3. Create a Valuable (and FREE) Email Course
Everybody loves things, free things. Even better are things that are free and valuable. If you offer a service, creating a well-developed email course that's free is likely to lead you to people signing up in real life. This creative way to get leads works best for in-depth topics that should be learned in a class-like or webinar series kind of environment. For example, say you own a tender writing business. You could offer 10 days of 10 tender writing strategies in exchange for an email opt-in. Not only do you now have this prospect's email address, you also have their attention. If you do a good job, you'll also have their trust, which will greatly help down the line.
4. Host an Awesome Giveaway
In case you didn't know, giveaways are one of the most successful forms of lead generation. However, it's important to know that a giveaway can also lead to a whole heap of junk leads that are only going to waste your time if you don't host a giveaway in a logical way. The best piece of advice I can offer you is to make sure you're giving away something people actually want. A giveaway can help generate leads via email subscriptions and social media engagement, so don't think of it as giving away something for free and losing profit, think of it building a relationship with people who are likely to buy from you in the future.
5. Offer Prospects a Free Trial
Again, everyone loves something that's free, and free trials are no different. Free trials of a brand's services or product is an excellent way to get a prospect's foot halfway through the door. If the trial provides them with something valuable, they are then more likely to buy the full product or become a customer. For example, Amazon Audible offers prospects a one month trial to test out Audible and see if it's right for them. After the trial period ends, these prospects have the option to continue using Audible on a paid subscription, or cancel their membership. It's a great way to engage and connect with customers and encourage buying in a way that's low-pressure
These are just some of the unique and creative ways you can work on getting more leads in 2018. Of course, there are other methods you can use – it's all about finding what works best for your business and the type of customers you're targeting.
Other Articles You May Find Helpful: