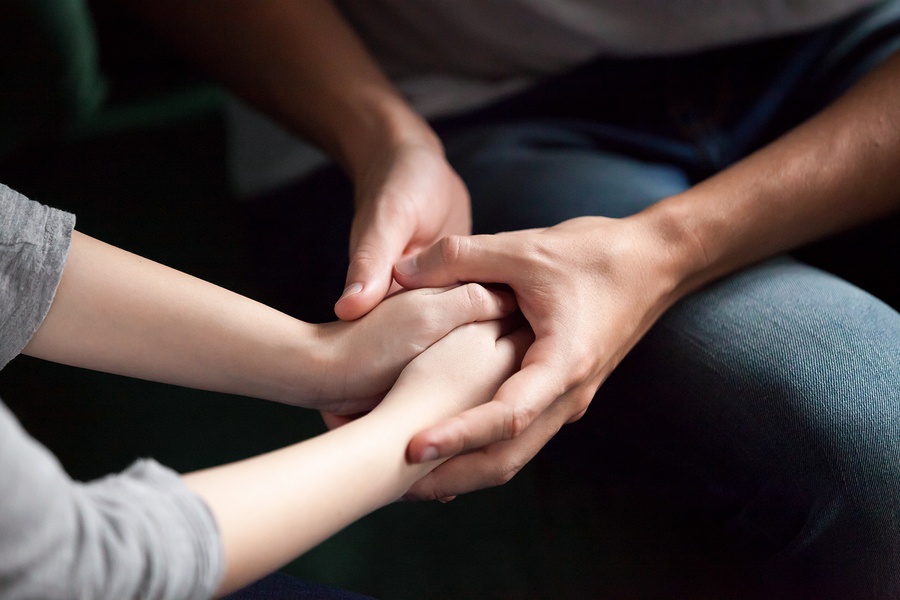 Every small-to-medium sized business owner wants to understand their customers better; they want to know what make them tick, what their challenges are and how to relate to their customers as real humans. The question is … how do you better understand your customers? How do you get inside their minds? How do you truly connect with them? The answer is simple: buyer personas. A buyer persona is a semi-fictional depiction of your business' ideal customer, based on market research and real data about your existing customers.
Buyer personas help everyone in your business – from marketing to sales and customer service. Picture the ideal customer you're trying to attract, and how you can relate and connect with them on a deeper level. A highly detailed buyer persona will help you decide where to focus your marketing and sales efforts. The benefit? Your communication will be of value, attracting people who are likely to buy from you, to your website. Your offers and discussions will align with their buying process increasing leads and customers. In this article you will learn the simple steps to understanding why people buy from you so you can improve your marketing and sales.
The Importance of Buyer Personas
Why are buyer personas so important? They are important because they work for all sizes, from micro business to large enterprises and include all business types. From professional service to tradespeople, manufacturing to non-profits your buyer persona will help you to understand your buyers better. This will then help you sell your products or services more effectively.
Buyer personas help you understand the needs and wants of your buyers. And, by knowing the goals, challenges and needs of your customers, you can begin to uncover how and why they buy from you. Furthermore, this insight into your buyers will ensure the content you are publishing is of value to them, and more likely to attract them to your business. This is because you have an understanding of what they value, and what's important to them at each stage of the buying process.
How to Create Buyer Personas
When it comes to creating successful buyer personas, more is more. What I mean by this is the more information you can gather and the deeper you go, the better and more effective your buyer personas will be. From demographics to lifestyle, online behaviours and preferences, the more specific your buyer personas are, the more effective your marketing efforts will be. Here are some simple ways to begin collecting data to create your buyer personas.
Customer Interviews
Customer interviews are my go-to when creating buyer personas (it's important to remember buyer personas are dynamic and will often need reworking). Interacting and talking directly with the people who have already bought from you is helpful when it comes to connecting with your customers on a more personal and human level. I'd suggest starting with around 3-5 interviews for each persona you're creating.
What Makes Up a Buyer Persona?
The type of information you're looking for when creating your buyer personas will depend on your business and what is important to you. Here are some things to consider when forming your buyer personas. This is by no means an exhaustive list but it's a good place to start.
Personal life
Where do they live?
Are they married, divorced or single?
Do they have any children?
Do they have any pets?
What are their passions/hobbies?
What causes do they care about?
Career
Where do they work?
What is their position at work?
What is their education level?
What issues are they experiencing at work?
What are their career goals? Challenges?
Consumer life
What are their buying habits?
Do they carry out online research before the buy?
Do they predominantly shop online?
Communication
How do they like to be contacted? Email, phone, social media or in person?
Polls and Surveys
While interviews are ideal for gathering the more 'emotional' parts of your buyer personas, polls and surveys are great methods for collecting more quantifiable data. From using an online survey tool, to a social media poll, or follow-up emails after they purchase from you, you can learn a lot about your customers and their buying habits.
Market Research
Another excellent method for developing your buyer personas is by doing market research in your industry. This is especially effective if your business is new or you don't have many customers. Have a look at the social media channels of people in a similar industry to you and see what they're doing. Also, look at your competitors and see who they are targeting, and what their followers are saying and doing online. You can even look into obtaining industry reports to get a better idea of trends, attitudes and behaviours.
Customer Data Analysis
Customer data analysis is another great way to begin forming your buyer personas. Analyse information such as:
How customers found out about your business
What they bought
How much they spent
How often they buy from you
How they communicate with your business (email, social media etc.)
You can also look at the keywords your website visitors used to find your website. The terms and language they use can provide you with some great insight into their personalities, problems and preferences.
Hopefully you're now prepared and excited to go out and start creating your buyer personas. Just remember: you can never have too much information, so dig deep!
Other Articles You May Find Helpful: