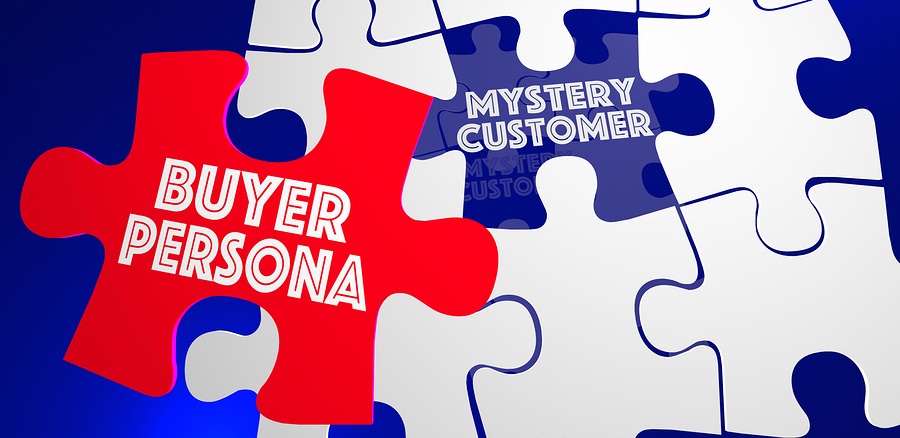 If I had to pinpoint one of the biggest challenges small businesses face, I'd say it's understanding who their customers are and what makes them tick. The important thing to remember here is that not all buyers are alike. In fact, it's highly likely you have multiple types of buyers with different needs, interests, challenges and reasons for buying from you. Knowing who your customers are and what their needs are is the ultimate goal when it comes to effective marketing. So how do you gain this insight about your buyers? The easiest and most effective way is by creating a buyer persoana. Perhaps you've heard of the term? And no, it's not just an industry buzzword that marketers throw around to look like they know what they're talking about. Buyer personas are a crucial piece of the 'understanding your customers and what makes them tick' puzzle. In this article, I'm going to discuss why small businesses need buyer personas if they truly want to kick their marketing efforts into gear and start seeing results, and fast.
Buyer Personas Help You Understand Your Customers' Needs
Do you know what's important to your customers? Do you understand the different needs of your customers? Chances are, your customers buy from you for different reasons. To be successful at marketing you need to understand the different needs of your buyers. The thing is, how do you know what their different needs are if you don't do the research and you never ask? That's where buyer personas come in. By creating in-depth buyer personas, you will gain insights into your customers' needs, wants and buying habits.
This will help you to identify topics your buyers want to learn more about at different stages of the buying process. From this, you can create content around these topics, content your customers will find relevant and helpful.
Know Where Your Buyers Spend Their Time
Once you've gained an insight into the needs and wants of your customers, you then need to understand where they spend their time online. Where they go and who they trust for information, and which social network sites they use. Knowing this kind of information helps you better target your content and promote it in the places your buyers are actually going to see it. This insight will also help you determine what type of content needs to be promoted in each place. Just remember, the people you are trying to reach will be more likely to react and engage with content that interests them and is of value to them.
Higher Quality Leads
There's no value in attracting people or converting them into leads if they're never going to buy from you. This is why understanding your buyers is important. Once you know what information they're looking for during the buying process, and where to promote it, you can publish highly valuable content they are looking for. Publishing valuable content will also help you to stand out as a trusted authority giving your buyers confidence in your organisation.
Enhances Product Development
Buyer personas don't only help to attract higher quality leads, but they likewise help enhance your product development. Understanding your buyers will help your business create products or services that are better aligned to their needs and wants. Furthermore, it's much more likely you'll retain your customers if your products or services grow and change as your customers do. An easy way to enhance the products or services your business offers is to interview some of your current customers. Ask them what they like about your products or services, how they could be better improved or what they'd like to see introduced in the future. In today's competitive environment, knowing your customers and showing them you care about their individuals needs and wants is integral to your present and future success.
Other Articles You May Find Helpful: