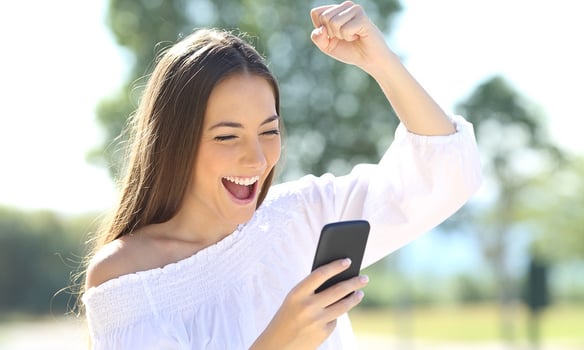 I understand that as a small business owner it can be overwhelming trying to stay up-to-date with digital marketing. And, while you understand the importance of being online, all your efforts to be found online by your target customers may be falling short. You've probably tried it all: SEO, Facebook, LinkedIn, Twitter, blogging and email. The truth of the matter is that it all does work, but it takes time - it's a long-term investment and timely commitment, something you probably don't have the luxury of as a small business owner.I hear you - you need results now, with minimal cost and time.
Don't tear your hair out just yet! If you're tired of seeing little to no results for your marketing efforts, you've found the perfect guide right here. I've been working with small business for almost 10 years in the digital marketing space, I understand your frustration. There are many free and paid resources available to help small business get found online, but too much information can be confusing or overwhelming. That's why I created a guide specifically for small business. I know small business owners need an easy to understand resource to help them create and implement an effective marketing strategy that will help their buyers find them online. Sound good? Let's get started.
What is the Inbound Marketing Methodology?
You've probably heard about inbound marketing but perhaps you aren't sure exactly what it means. Essentially, the purpose of inbound marketing is to understand your buyers and what they're looking for, then publishing content and offers that will attract them to your business. Simple!
1. Understanding Your Buyers
Before you started your business, you probably did some research to make sure there are people who would buy your product or service. So now the question is, how can you make sure these people can find you?
The first step in attracting buyers is understanding what's important to them. What are their pain points and what's important to them at each step of the buying process? This insight will help you tailor your marketing efforts to your buyers, and attract them to your business.
To understand your buyers create a Buyer's Persona. This is the process of identifying the attitudes and behaviours of your buyers, their pain points and why they need your product or service. By creating buyer personas, you are then able to market your business to the specific needs of prospective customers, where you'll be able to connect with them and communicate on a more personal level.
2. Create the Content They're Looking for
Perhaps one of the easiest ways to getting found online by your target audience is by creating thoughtful, educational and relevant content for your buyers. What am I talking about? Yes, I'm talking about blogging. Now I know the prospect of blogging has caused many a small business owner to break out in an anxious sweat, but the truth is it has become one of the most effective ways to market to your buyers. Did you know marketers who blog are 13x more likely to receive positive ROI? Or that 1 in 10 blog posts are compounding, which means your organic traffic will continue to grow over time. The point is, regular blogging is vital for helping you get found online.
Once you've identified your primary persona, its good to start with one persona even though you'll probably have more than one buyer persona, you can start to create content based on their needs. Here are just a few tips to help you with your blog:
Have a Clear Purpose:

Blogs are not as scary or as hard as people might believe. The purpose of your blog may be to drive traffic, help with SEO, convert website visitors into leads, or all of these. It is important everyone involved understands the purpose of blogging, rather than writing a blog just for the sake of it, because its easy to lose direction. Before you start blogging - write out some of the most pressing needs of your target audience, ask your sales reps what are the most common questions they get asked, or reasons they are given for not moving forward with the sale. These all make great blog topics, write each one down in a calendar and try to work 2-4 weeks ahead so you always have quality content ready to publish.

Create Evergreen Content: Creating evergreen content is perhaps one of the best things you can do as part of an effective content strategy. Evergreen content refers to blog posts that remain relevant long after they were published. Basically, if someone read your post months or years after it was written, they would still find it relevant and helpful. This is the best kind of content because it continues to work for you long after you hit the publish button.
3. Showing Up in Google's Search Engine Results Page
Could you guess how many searches are made online every day? The answer is 6,586,013,574 searches a day worldwide. That's a lot of people searching and that's a lot of potential for your business to be found online. But how do you get these searchers (and the right searchers) to find your content. The answer is SEO. SEO or Search Engine Optimisation is the process of optimising your content so it appears in search engines and ranks high enough that it gets found. SEO is split into two sections – on-page SEO and off-page SEO. On-page SEO is what tells the search engines what your page is about. Off-page SEO are the links pointing to your page this is what gives your page authority and tells Google which pages are more relevant than others.
On-page SEO Tactics
The trick with mastering on-page SEO is knowing that there are certain areas on the page that search engines look to for clues about the topic of your page. This is where you want to be putting your keywords. Here are some best practices for on-page SEO. Choose 1 keyword phrase per page. Place the keyword in the:
Page Title 

URL 

H1 Header 

Image Alt text 

Internal inbound links 

Content 

Off-page SEO Tactics 

Off-page SEO is perhaps one the most important elements when it comes to determining your organic rank. They are the links pointing to your webpage. When working on your off-page SEO, pay attention to the following: 

Hyperlinked keywords. The words that are hyperlinked to your website should be the keyword for that page.

The authority of the domain that is linking to your page. Consider the sites you trust. .edu, .org, a well-known blogger, or large organisation over a small business or a new start-up? Google is the same. 

The number of domains pointing to your page. You're better off with one link from 100 domains than 100 links from one domain.
When all is said and done, the ultimate tactic for showing up in search engines has and probably always will be blogging. Blogging allows you to create fresh, compelling and high quality content – something that search engines love! A regular blog tells Google that your website is active, which is a key factor in search rankings. HubSpot research shows that companies that embrace content marketing, like blogging, generate 67% more leads per month than those who don't
4. Social Media
There are many social media channels that may work for your business; Facebook, LinkedIn, Twitter or Instagram knowing how to effectively market on every channel is a daunting task for many small businesses. The trick? Choose one channel and do that exceptionally well. If you try to be in too many places at once, you run the risk of weakening your efforts and seeing barely any results.
I hope this guide has provided you with some easy and manageable steps to help you get found online by your target customers. As with anything patience is key. Don't expect to see results overnight – digital marketing takes time. However, with persistence and determination, you'll soon see all your hard work pay off.
Other Articles You May Find Helpful: