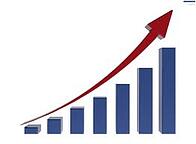 Is your website generating qualified leads for your business? If you're not happy with the volume or quality of the leads your website is producing then this article is for you.
Last week I wrote an article titled the 7 steps to help you write website content your prospects will love, the purpose of that article is to help you write website content to drive more qualified prospects to your site. The purpose of this article is to help you turn those prospects into leads.
A successful website, is a website that generates qualified leads - this should always be your end goal. Click to Tweet. So with this in mind, I've come up with 13 steps to help you write content to convert more website visitors into leads.
Prospects' Perspective: View your website from your prospects' perspective and their need, not the company's need. Click to Tweet Tip 1
Prospects' Needs: Understand the needs of your prospects, what information are they looking for? Can they find it easily? What do they want to know next?
Prospects' Words: Use the words your prospects use, and keep it simple so they can easily understand what you're talking about. Don't use industry terms and try to sound too technical or smart.
Provide Solutions: Write valuable information that provides solutions and answers to their needs.

Trust and Credibility: Communicate your expertise, awards and success stories to build trust and credibilty with your prospects.

CTA: Have clear calls to action (CTA) on every page. What is the next logical step in the prospect - lead process? Is it to visit another page? Download an ebook or whitepaper? Or book in a meeting with a consultant or sales person?
Contact Information: Make sure it is easy for your website visitors to find your contact information: address, phone, email. There's nothing more frustrating than going to a website that only has an inquiry form with no email address or phone.
Lead Gen Offers: These could be; a free ebook download, signing up to a free webinar, attending a seminar or booking in a meeting. Make sure you have several different lead gen offers available on your site, and placed on key pages like; home page, blog page, services and solution pages.
Put Offers Behind A Form: This means that the visitor has to complete a form first. The amount of information required should be reflective of the value of the download. eg: an ebook might only ask for name, company and email. But an informative webinar or research document might ask for more information like size of company, revenue (or other key information that is important to your sales team).
Landing Pages: Place your offers and forms on a specific landing page. Characteristics of a good landing page are; limited or no other links to take the visitor away from the page, no main menu bar, image, information about the offer, to whom it is for, what should they expect, the value and what to do. Here's a link to the landinge page for my ebook, and to my on demand series, to give you an example of what Im talking about - inbound marketing plan ebook, and inbound marketing coach.
Thank You Pages: After your lead has completed the form, the next page that shows up should be a thank you page. This page is designed to reconvert the lead and spread the word. What I recommend is to provide a short thank you message and next, briefly explain what to expect. Then ask them to join you on your social media profiles and subscribe to your blog. Finally, ask them to share your offer/landing page with their network by setting up the automatic share links. To see one of my thank you pages as an example, fill out the form on one of the landing pages mentioned above.
Auto Responders: This is the email that is sent within minutes after your lead fills out the form. This email should include the link and/or information they need.
Lead Nurturing Emails: When executed correctly emails work very well as a lead nurturing tactic. They are timely and valuable follow up emails that are sent after the initial lead conversion. The purpose of these are to nurture leads until they are sales ready - not to be pushy sales emails. Depending on your industry you might choose to send these emails at weekly intervals or maybe further apart. Each email should provide additional information that will help your lead buy. Case studies, additional product information, information about your staff - carefully include sales offers like; specials, promotions and limited time offers etc., as you can lose a valuable lead by being too pushy.
It's difficult to clearly detail the value and steps in website lead generation in just one blog article, so if you feel like you still have questions let me know in the comments section below, email me directly, subscribe to by blog and connect with me on my social media profiles. During the second half of 2012 we'll be producing webinars and workshops on specific topics that we'll be announcing via our blog. To make sure you don't miss out, subscribe to the blog and connect with us on Facebook, LinkedIn and Twitter.
The purpose of this blog is provide valuable information to help people market better so your feedback and questions are extremely value to me, thank you for sharing.
Learn more about lead generation and lead nurturing here.
Small Business Marketers: Learn How To Use Your Blog To Get Leads
9 Social Media Tips To Help Small Business Marketers Generate Leads
5 Ways To Help Small Business Nurture Leads And get Them Sales Ready

Other Articles You May Find Helpful: