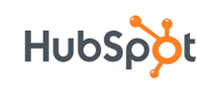 To be successful at lead generation you first need to understand your target audience. Where do they go when they are ready to buy? Or one step before that, where do they go to do their pre purchase research? The internet has replaced the yellow pages for the majority of consumers - which means marketers need to learn how to position their companies on the internet so prospects can find them, when they're looking. It also means that marketers need to be a lot more tech savvy than they used to be. All of these changes can lead to confusion, poor decisions, costly mistakes and poor ROI on marketing efforts if marketers don't get it right.
As a marketer, many years ago I found myself learning search engine optimisation SEO, so I could better understand how to get our company to the top of the Google search results. I found that even though I was understanding SEO, I didn't have the technical skills to make the changes, and the web hosting company was charging a fortune for these minor and quick, yet crucial changes to our website.
In 2008 when I was working in the USA I attended an Inbound Marketing Summit in Boston. Whilst there I learned about a software called Hubspot. It enabled me, as a marketer to; create my own website, upload new pages as needed, make SEO changes, publish my own blog, track my leads, set up conversion pages with forms, manage my email marketing and analyse all my marketing and results - all under one software platform. I was so excited about this that I started my own marketing agency to educate other business owners and marketers about Hubspot and Inbound Marketing. Today, 4 years on, Hubspot have continued to evolve with the times, improving their product based on their customer feedback and market demand. They now offer a complete email management system, social media monitoring and publishing tool, and many more features that make their software an all in one marketing system.
If you're a business owner, or marketer and you want to get better at marketing your business, Hubspot will simplify your marketing process, and improve results. They have been working with thousands of companies over the years, and have data from all types of companies including; B2B, B2C, contracting, professional, manufacturing and retail that have all seen significant growth in website traffic, leads and customers when using Hubspot and applying the Inbound Marketing Methodology.
Hubspot clients that follow the inbound methodology, see an increase in leads by x6.
Here are 10 ways Hubspot will help you increase leads and customers for your business:
Keywords: Hubspot will identify the best keywords for you to target. It will track your progress, let you know which keywords are bringing in traffic, leads and customers, and provide intelligence like suggested keywords for you to target.
Blogging: Publishing a regular blog is a key tactic for increasing your search rank and generating leads. The Hubspot blogging tool makes it easy to; plan, write, optimise and publish blogs.
Website Pages: Companies change all the time and they need the flexibility to either edit an existing page or upload a new one with ease. The Hubspot software makes it very easy to write, optimise and publish your own website pages.
SEO: Known as search engine optimisation tells the search engines what your page is about. The Hubspot "Page Properties" makes it easy to enter in this key information about your page for the search engines.
Social Media Tool: This tool was recently upgraded and now provides the functionality to easily publish updates, schedule updates in advance and monitor conversations related to your business.
Email Manager Tool: This tool also was recenlty upgraded and now provides all the functionality needed to be successful with using email marketing to nurture leads and customers. Important functions like: list creation and segmentation, writing and publishing, inserting links, images and videos, and email analytics.
Lead Intelligence: This is a great tool for sales. It allows you to track leads' activity on your website so you can easily identify a hot lead, someone ready to buy, versus a cooler lead who is still in the research phase.
Dashboard: This provides a high level look at what is important to your business. Leads, customers, tasks and new inbound links. Customise it to suit your business.
Analytics and reporting: The close loop analytics means that at a press of a button you can quickly identify what is working for your business. What keywords or campaigns are driving leads and customers - giving you the insight you need to be better at marketing your business and increase your ROI.
All in one marketing system: Integrating all the tools you need to be successful at marketing your business on the web means you save time, improve efficiencies and results with your marketing.
Book in an Inbound Marketing Assessment to learn more about Inbound Marketing and the Hubspot all in one marketing software contact us today - we'd be happy to discuss your marketing needs and show you first hand how Hubspot can help improve your marketing results.
Other Articles You May Find Helpful: