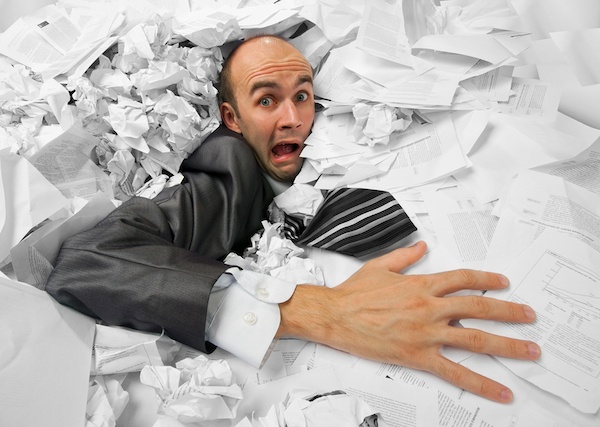 Advertising, direct mail and cold calling have been swept aside for blogs, webinars and Facebook accounts. Regardless of sector or industry, marketers are under increasing pressure to adapt and change — or risk being left behind.
"You better start swimming or you'll sink like a stone…"
In 1963, with the world caught in the throes of unprecedented change, Bob Dylan penned the lyrics of his iconic song "The Times They Are A-Changin'". And with that line, he captured exactly what it's like to be stuck in your old ways when everything around you is changing.
That swim-or-sink dichotomy is exactly what is happening for marketers operating in today's rapidly changing environment.
Over the past few years there has been a monumental shift in the way we market to people. The digital and social media revolutions have undermined the effectiveness of traditional practices like advertising, direct mail and cold calling.
Regardless of sector or industry, businesses and marketers who fail to adapt to the new marketing landscape find themselves scrambling to keep up with their more digitally savvy competition.
According to the 2015 State of Inbound Report, the world's top marketers rank paid advertising as the most overrated marketing tactic. Companies are 3 times more likely to see higher ROI on Inbound Marketing campaigns than on traditional outbound tactics.
Consider these statistics:
34% of companies who use inbound marketing report increased traffic.
Blogging is the number 1 method for increasing traffic to your website, with SEO in second place. Paid search ads ranked lowest.
42.2% of companies using inbound marketing increase their lead-to-sale conversion rate.
49.7% of companies using inbound marketing increase sales within 7 months.
The numbers point to a marketing metamorphosis, and old tactics are losing their appeal and impact. Let's examine why the traditional marketing methods don't work anymore.
Consumer Habits Have Changed
The effectiveness of traditional tactics like cold calling have been severely impacted because people's attitudes towards buying have changed. Research tells us that people are nearly 60% of the way through the buying process before they're ready to speak to a sales person.
According to Nielsen, 92% of consumers say they trust recommendations from friends and family above all other forms of advertising. And according to a study conducted by Search Engine Land, 72% of consumers trust online reviews as much as personal recommendations.
In a recent survey, 86% of consumers stated that using a search engine allowed them to learn something new or important that helped them increase their knowledge about a company or product (Pew Research Center).
Meanwhile, a new report from HubSpot showed over the past two years, the number of people looking for content via search engines has grown by 57%. Furthermore, 33% of people are more likely to go directly to a publication's website compared to two years ago.
Something to think about next time you pick up the phone to book an ad.
Big Data Has Changed The Game
In the marketing industry, it's known as the 'new oil'. Big Data is the accepted term for the myriad of new information that reveals powerful insights into customers, ranging from transactions to web visits. Whereas we once only had surveys and anecdotes, we now have reams of real time information at our fingertips.
Big Data reveals pattern and trends that reveal marketing tactics that work, and those that don't. Because Big Data is based on testing, measurement and analysis, it helps you be more precise with the money and resources you allocate to certain marketing tactics and invest in the strategies that work.
Marketing Channels Have Diversified
Email. Websites. Blogs. Facebook. Twitter. eBooks. Webinars. Instagram. The list goes on…
The evolution of online communication has diversified how people send and receive information. Advertising used to be enough, but those days are long gone. Today, people are in more control of their information sources and reaching them in the current environment is becoming a more challenging task.
It's All About The Personal Touch
According to the Custom Content Council, 61% of consumers say they feel better about a company that delivers custom content, and they are also more likely to buy from that company. Personalising your content based on the names, industry, job titles of even geographic location of your leads goes a long way towards boosting lead conversion in today's marketing environment.
Traditional Marketing Is Rigid And Expensive
Let's take a moment to think about advertising.
In the traditional model, once advertisements are booked and the creative is submitted, your message is static - vulnerable to sudden change and the whims of a distracted audience. And once the advertising stops, so does your ability to reach your target market.
Inbound Marketing, on the other hand, is about producing evergreen content which is capable of generating leads and conversions long after your content has been published.
A tweet can be sent in seconds. A Facebook post in a minute. A blog article in less than an hour. Inbound Marketing can be real-time, giving you greater control over your messages and allowing you to respond to emerging issues, crisis, trends and even government announcements.
According to HubSpot, 54% more leads are generated by Inbound tactics than traditional paid marketing. 71% of B2B marketers use content marketing to generate leads and 44% of B2B marketers have generated leads via LinkedIn.
On average, businesses save $20,000 each year by investing more in Inbound Marketing than outbound.
Other Articles You May Find Helpful: