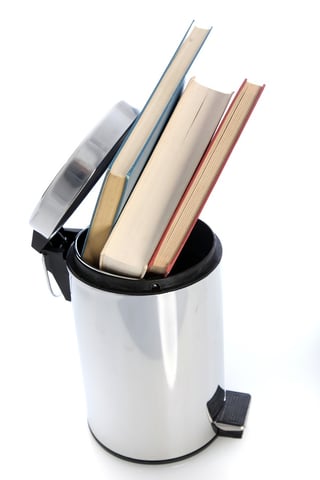 There was a time when the sales process was clear-cut. Tools and tactics were largely commonplace, and everyone knew the rules. Then everything moved online, and sales has been in a state of flux ever since.
A few weeks ago I talked about the emergence of Inbound Sales and how it will consign the sales textbook to the dustbin forever.
Over the next few weeks I'd like to focus on the industry's latest buzz term, 'Sales Enablement' and how it will become an essential cornerstone of your future Inbound Sales and Marketing Strategies.
What Is Sales Enablement?
The definitive interpretation of Sales Enablement is somewhat elusive. Right now it's an evolving trend, and it means different things to different organisations.
In my opinion, its Forrester Research that has come up with a Sales Enablement definition that is closest to the mark:
"Sales enablement is a strategic, ongoing process that equips all client-facing employees with the ability to consistently and systematically have a valuable conversation with the right set of customer stakeholders at each stage of the customer's problem-solving life cycle to optimise the return of investment of the selling system."
In short, Sales Enablement means empowering your organisation and staff with the skills, resources and tools to generate and close leads regardless of where your prospective customers might be placed in the Buyer's Journey.
Sales Enablement will mean various things based on the goals and existing resources of your business. Whether you're just testing the Sales Enablement waters, or ready to prepare a corporate strategy, here is what you need to know.
1. Sales Enablement Means Different Things to Different Organisations
Ask a Content Marketer or C-Suite Executive about Sales Enablement, and you'll get varying answers. HubSpot recently asked 380 participants to choose the top phrases they believed defined Sales Enablement. The results were fascinating:
61% said it was strategy development
50% chose creating material and assets
42% said it was sales training and 41% said it was data analysis
Jim Ninivaggi from Sirius Decisions went one step further and reviewed his client database, which painted a fascinating picture of the sales enablement landscape.
"When we ask companies what their sales enablement functions do, the top four responses are – provide guidelines for using sales assets (78 percent of respondents reported this as one of enablement's responsibilities), share enablement best practices (73 percent), build sales assets (71 percent) and develop product training (68 percent) – reflecting the function's legacy of supporting product marketing," he says.
"But more than 50 percent report that the function contributes to various sales effectiveness areas (delivering sales effectiveness training, selecting and deploying sales technology, managing sales communication)."
It's hard to place Sales Enablement into a nice corporate pigeonhole. In reality, it could mean anything that helps your business generate and close leads — from internal strategies to better training for your staff.
This should be welcome news for anyone thinking about ramping up their Sales Enablement efforts. It's a process open to interpretation, allowing you freedom and flexibility to approach it in a way that fits the specific needs of your business.
2. There Is A Direct Correlation Between Strategically Focused Organisations and Sales Enablement Success
The definition and application of Sales Enablement may vary, but there is one area where the industry is unanimous: do it properly or don't do it at all.
According to HubSpot, 75% of organisations with a sales enablement function report that it makes a moderate or significant contribution to driving leads and revenue.
Yet interestingly, the organisations that showed the most success also reported that Sales Enablement was very well understood by their staff. Perhaps it's not surprising that businesses that had little Sales Enablement success said that the concept was poorly understood.
Tellingly, 88% of organisations that reported Sales Enablement success also categorised themselves as 'highly strategic'. Of those businesses that categorised themselves as 'highly operational', just 5% said that Sales Enablement benefited them.
When it comes to Sales Enablement the message is clear: Success is dependent on a robust strategy and relies on a clear understanding amongst your staff.
3. It Has The Potential To Seriously Drive Revenue
In 2015, Forbes reported that some of the world's leading organisations are recognising the power of Sales Enablement and how it can work alongside content strategies to drive revenue and growth.
"Report data shows that 59% of companies that surpassed revenue targets – and 72% that exceeded them by 25% or more – have a defined sales enablement function, compared to only 30% of underperforming organisations," the report stated.
"Top-performing companies look to sales enablement technology to power their content strategies. Sales content analytics (44%) and easy, instant access to content in the field (41%) are the primary features these leading companies look for from a sales enablement solution."
If you're looking to take your business to the next level, Sales Enablement may be the missing piece of the puzzle.
Check back next week as we discuss some of the Sales Enablement tactics you should consider when devising your content and marketing strategies.
Other Articles You May Find Helpful: