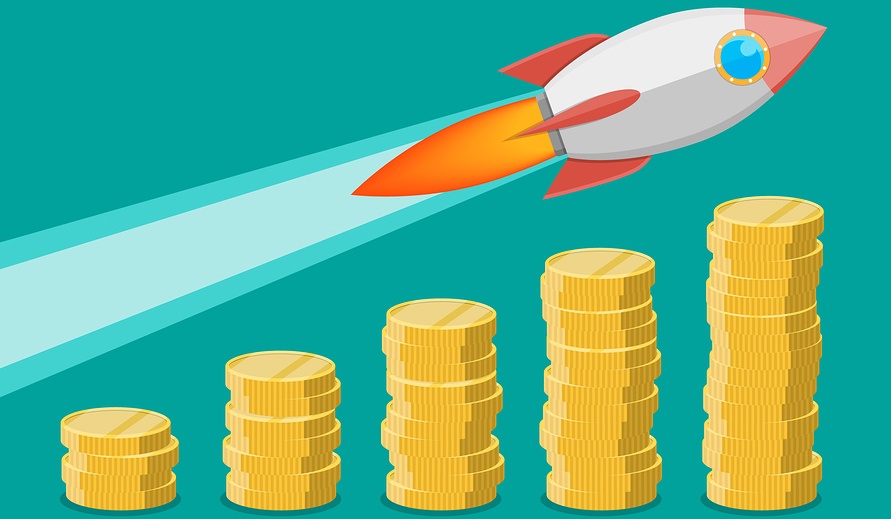 'What's a HubSpot partner?' and 'How will it help me increase sales?' are both common questions asked by SMEs who are looking to grow their businesses and are thinking about outsourcing their marketing efforts. Basically, HubSpot's Agency Partner Program helps agencies deliver effective inbound marketing and sales services through training and support for their clients. Okay, but what does this mean? Essentially, it means whenever an organisation engages a HubSpot Partner to help them with marketing or sales for their business, they can be confident they are educated and certified in the latest marketing and sales tactics that get results.
You might be thinking, 'Of course they're going to get results. They've hired a marketing agency, that's what marketing agencies are there for, to get results. And while yes, that is the role of a marketing agency, not all marketing agencies are created equally. What makes marketing agencies who are also HubSpot Partners different is that they receive special partner training and support that will significantly help their client's increase their revenue and improve their marketing ROI.
HubSpot Partners have gone through a certification process to ensure they have the skills, and the tools, that make them some of the best marketing agencies out there – agencies that will increase your sales and get results. That's why TIMCo has been a proud HubSpot Partner since 2009. Our mission is to help our clients increase their sales and grow their business, and being a HubSpot Partner gives us the tools and resources to do this with the most success. Let's take a deeper look into what it means to be a HubSpot Partner and how aligning yourself with a HubSpot Partner agency will help you increase your sales.
Why Choose to Engage a HubSpot Partner?
Why choose to engage a HubSpot Partner agency? Simple. HubSpot Partners add value to your sales and marketing, and perhaps most importantly, they are trustworthy. Unfortunately, there are many agencies out there who claim to be SEO experts or social media specialists. In reality, while they may understand SEO and social media, they are not the experts they claim to be or they're not staying up to date with the changes and adjusting their service accordingly. These agencies will gladly take your money, while you have no idea what they're actually doing for your business. We get it, it's hard. How do you know who to trust and who will give you the results you were promised?
When you align yourself with a HubSpot Partner, you can trust they are certified by one of the world's most reputable marketing and sales brands, HubSpot. You can also be confident they're staying up to date with latest changes and best practices because they have to update their certifications each year. Also, they understand how to use the necessary marketing and sales tools to effectively implement the inbound methodology to get results for their clients.
HubSpot Partners Are Not Bound by Any HubSpot Rules
A common misconception is that HubSpot Partner agencies are bound by a particular set of HubSpot rules. However, this is not true. Being a HubSpot Partner means that an agency has gone through a certain certification process to be able to say they fully and comprehensively know and understand the inbound methodology and how to successfully implement it. During HubSpot's certification process, agencies learn how to best get results for clients. HubSpot Partners are not tied to HubSpot in any way other than being able to say they have been certified by HubSpot in relation to knowing and understanding the inbound methodology.
Results Backed by Science and Data
HubSpot knows that successful marketing should be data-driven and backed by science. They also know that the world of marketing and industry best practices are constantly shifting. That's why they carry-out sales and marketing research annually in order to stay on top of what's working and what's not. HubSpot Partners must also stay up-to-date with industry best practices, which is why an agency's partnership needs to be updated on a regular basis. So when you choose to work with a HubSpot Partner, you know that they're working off the latest data and industry practices.
A Value-Added Service
Being a HubSpot Partner does not mean an agency is owned by HubSpot. Rather, it's a value-added service to any marketing service or agency as it allows agencies to stay on-top of the latest trends and best practices in the marketing industry. Organisations who choose to align themselves with a HubSpot Partner can feel confident they are working with people who comprehensively know how to generate more leads and close them into customers, ultimately helping an organisation to grow and realise their business objectives.
Other Articles You May Find Helpful: