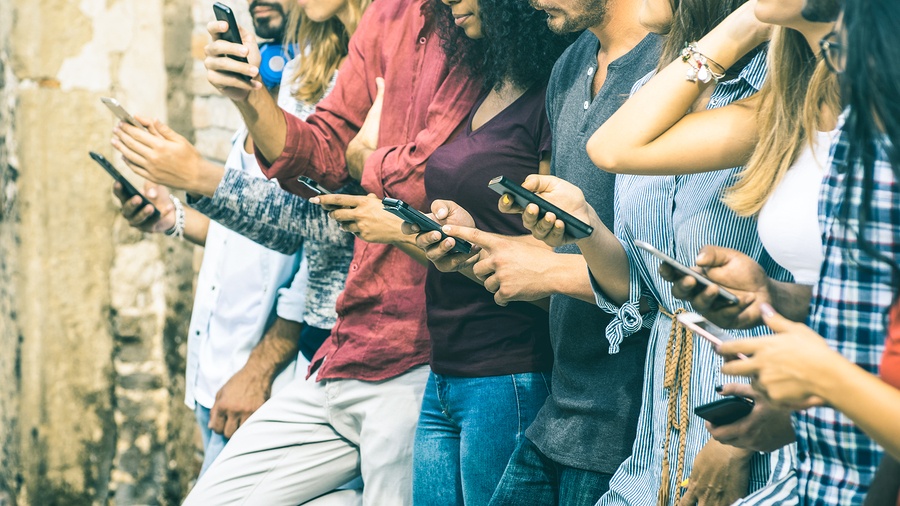 We're going to put it out there: inbound marketing just isn't enough for small businesses. Yes, we talk a lot about inbound marketing on this blog and how important it is for small businesses (we are an inbound marketing agency after all). However, we also talk a lot about how the world of marketing is constantly changing. If we were to ask you: what's the most important thing to focus on when it comes to marketing, what would you say? Would you say increasing leads? Website conversions? Customer retention? While these are all common marketing goals, none of them can be achieved without one crucial thing: customer happiness. When it comes to modern marketing, your focus should always be on making your customers happy. Why? Because your customers are your biggest and most influential promoters.
As you know sales and marketing is a vital aspect of customer acquisition, but there's a third and arguably most crucial piece many marketers are missing – customer experience. HubSpot recognised this missing piece and have recently launched the HubSpot Flywheel concept. At the centre, you have your customers (the most important people) and around it, you have your sales, marketing and service. Happy customers are your biggest marketing opportunity, and when your sales, marketing and customer service are working in synchronicity and revolving around your customers, well, you've cracked the effective and successful marketing code. Let's take a deeper look into why customer happiness is your most effective marketing tool.
The Voice of Your Customers
You could work day and night on a killer content strategy and content creation, yet at the end of the day, something is going to have a much greater impact on your buyers: the voice of your customers. The modern buyer is more savvy and more informed than ever before. Thanks to the prevalent nature of the internet, customers now have most of the power. As a result, customers have much higher expectations of you and your business. Customers are also less trusting and more impatient than ever. Not even the most carefully crafted and perfectly executed marketing strategy can drown out the voice of unhappy customers. That's why these days, it is vital that your customer service plays a bigger role in the way you go about your business. It's the most crucial aspect to achieving sustainable business growth.
Today's Top Marketing Challenges
According to HubSpot research, generating traffic and leads remains the top marketing challenge for businesses (61%), followed by proving the ROI of marketing activities (39%). Constant changes to search engines, social media and other online channels has made it increasingly difficult for marketers to gain and retain the attention of their target audience. However, there is also another significant change: a shift in customer behaviour.
Unfortunately, buyers these days are less trusting and more impatient than before, which makes it difficult for modern marketers to earn the trust of buyers. In a HubSpot global poll, only 3% of respondents said they deem marketers to be trustworthy. You don't need us to tell you that this is not the best news for marketers. The thing is, today buyers expect organisations to meet their individual needs. They expect convenience, personal attention, overnight shipping and more. That's a lot of pressure for small to medium sized organisations who don't have the same resources as other online giants.
The Untouched Growth Opportunity You Never Thought of
However, it's not all doom and gloom. There's one untouched growth opportunity that's been right in front of you. What's the opportunity? It's your customers. Buyers these days are less interested in downloading your eBooks, engaging with your emails or liking your social media posts. They are, however, interested in what your customers have to say.
Think about your own buying habits: when you want reliable and honest feedback about a business or product, who do you turn to? Chances are, you turn to your friends, you turn to social media or you turn to Google. In fact, HubSpot research shows businesses have stated that word-of-mouth is their best source of referrals (55%), followed by customer references (46%).
Safe to say, customer happiness is vital when it comes growing your business. That's why inbound marketing is no longer enough. It's why sales, marketing and customer service need to work hand-in-hand in order to make customers happy. And what do happy customers do? They shout it out to the world (or you know, post about it on Facebook or Instagram).
What Happens After Customers Convert?
A customer converted – great! There's that done and dusted. On to the next prospect!
If this is how you're handling your sales process, now's the time to pull on the reigns and back-up for a second.
Delighted customers, people who have happily bought from you, are already a fan. They are your most reliable and biggest promoter. While prospects used to be happy with great content and personalisation, these days, they need to be shown how happy previous customers were with your organisation.
The thing to remember is that every interaction a customer has with your organisation, from their first click on your website, greatly shapes how they view your business, and what they want to tell the world about it.
Inbound Marketing – One Part of the Equation
That's why inbound marketing is no longer enough. Yes, you can draw in buyers with amazing content, personalised emails and the like. And yes, you will gain new referrals and customers using this tactic. Yet the biggest and most untapped opportunity has been right in front of you: your customers. Your happy customers are your biggest marketing opportunity, which is why your marketing strategy needs to reflect that. From customer testimonials to case studies, video interviews and beyond, your customers should be at the centre of your marketing strategy.
Other Articles You May Find Helpful: