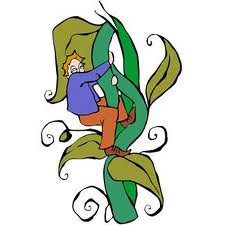 There's a consistent view that Inbound Marketing is growing, so I'm curious to learn why and what this means for marketers, and businesses in the future.
@Randfish has made a bold prediction that in 2013 "Inbound Marketing" will be in more titles & job profiles as "SEO" becomes too limiting for many professionals
Source: 10 Predictions for Inbound Marketing in 2013
If we have a look at the State of Inbound Marketing Report for 2013 – his prediction could be right on the mark.
This report gathered insights from 3,300 CEOs and marketers around the globe. Note only 9% were Hubspot clients, so this is a good representation of marketing leaders today. Before we have a look at some of the key stats, let's have a brief look at why SEO has been popular in the past for marketers and why this might be changing in the future.

Traditional SEO has been 'hot'. Marketers and business owners alike have been in the search for understanding SEO, and if budget permits, employing an SEO professional. Why? Because they believed it was 'the' best way to get more traffic to their website. The focus being – to rank on Google's front page for their chosen keywords.

This has lead to too much noise - often irrelelvant and poor quality content. Marketers (not all) have been focused on publishing keyword rich content purely to get to the top of search engines like Google – rather than meeting the needs and desires of their target audience. This has made it harder for marketers to really connect with their audience and generate qualified leads and customers.

No doubt understanding and implementing SEO into your marketing mix does help with Google rank and getting traffic to your site. But marketing is so much more than that. And modern marketing, digital marketing is definitely so much more.

SEO is important, but it's not the be all and end all that many claimed it was. After all who buys your product or service? A search engine or a person?

Marketing Takeaway: SEO is an important part of marketing, and should be implemented into your marketing strategy. But to get leads and customers you need more than SEO, you need a holistic approach to your marketing that is customer centric.
In 2006 Hubpsot popularized the term Inbound Marketing into the digital age to help companies do more than just drive traffic to their website. The basic philosophy of Inbound marketing is to:
Goal - Get Found
Tactics:

SEO
Social
Paid
PR
Content

Goal - Get Leads
Tactics:

Premium Content
Landing Pages
Conversion Forms
Workflows and customized emails

Goal - Get Customers
Tactics:

Premium Content
Conversion Forms
Workflows and customized emails
Lead scoring
Analytics

Goal: Referrals and Raving Fans - Delight Your Customers (current and future)
Tactics:

Timely relevant content
Social engagement and rapport building
Workflows and customized emails
Analytics

Seven years on marketers are realizing the true value of inbound marketing, because it incorporates key tactics like SEO into its holistic approach to customer centric marketing.

So let's look at some key insights into inbound marketing from the SOIM2013.

Inbound marketing is growing
60% of marketers have adopted inbound marketing strategies in 2013
marketers are investing more in inbound marketing, growing 50% YOY
marketers allocate 34% of budgets to inbound tactics, 11% more than outbound (banner ads, direct mail etc)
48% of marketers plan to increase their inbound marketing spend in 2013.
Inbound marketers plan to hire an average of 9.3 people this year, which is 125% more growth than teams not executing inbound marketing.
Inbound marketing tactics deliver ROI
Twice at many marketers say inbound marketing delivers below average cost per leads v's outbound strategies.
34% of all the leads generated in 2013 come from inbound marketing sources.
Inbound delivers 54% more leads into the marketing funnel than traditional outbound leads.
41% of marketers confirm inbound marketing produces measurable ROI
82% of marketers who blog see positive ROI
Inbound marketers double the average site conversion rate of non-inbound marketers from 6%-12%.
43% of marketers generated a customer via their blog
Traditional marketing less effective and costly
Traditional advertising and PPC will deliver the least amount of leads with just 6% originating from these categories.
Source: State of Inbound Marketing Report for 2013

Marketing Takeaway: More and more marketers are adopting inbound marketing, and seeing results. Inbound marketing will continue to grow in awareness and adoption across all industries across the globe.

With Inbound Marketing relatively new – many marketers are yet to realize it's a marketing philosophy, not just a tactic. And with this realization comes the need to learn how to implement.

The inbound marketing company helps marketers and marketing service companies learn and implement inbound marketing into their marketing mix, for their company and/or their clients. Whether you want to outsource it all, or be trained internally, we can get you up and running.

If you're serious about building a sustainable marketing system that will generate qualified leads and customers book in a free Inbound Marketing Assessment.




Other Articles You May Find Helpful: