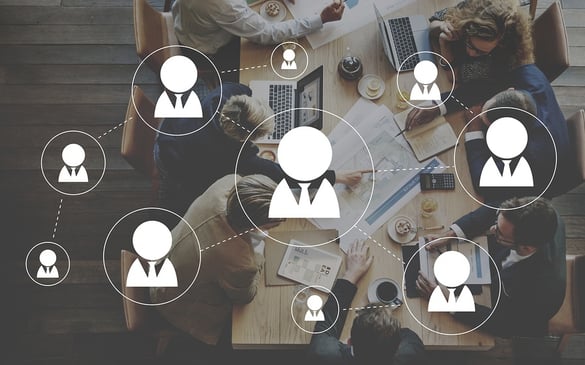 Everyone constantly preaches about how important social media is for businesses, and it's true. Social media is extremely important. However, using social media in the correct way is also important. Just because your business has a social media profile and you regularly post, it does not mean your website will instantly get endless foot traffic and more conversions than you could dream of. In our last article, we talked about why you need a social media marketing plan. In this article, we'll be giving you step by step advice on how you can create your own social media marketing plan.
Step 1: The Social Media Audit
Before you begin creating your social media marketing plan and strategising about where you are going, it's important to look at where you currently are. There are a few areas you can take a look at when auditing your business's social media presence:
List which social media networks are you currently active on?
Make sure your social media profiles optimised? (i.e. profile picture and cover image, business bio, website URL)
If you're on multiple social media channels, which are bringing you the most value?
Check the analytics to see how each platform is working for your business.
Compare your social media profiles to the profiles of your competitors?
Step 2: Your Mission Statement
To get the most out of social media, you need to have a mission statement. Don't just come up with the first thought that pops into your mind. Spend some time really thinking about what you plan to use your social media presence for. It's important that your mission statement reflects your brand identity, while also keeping in mind your ideal customer or client.
Once you come up with a mission statement, it is much easier for you to choose the kind of content you will create and share across social media. An example of a mission statement, if you run a digital marketing agency, could be: "Our social media channels will be used to entertain, educate and advise current and potential customers about digital marketing, with an emphasis on email marketing."
When you've decided what content to share, if it doesn't align with your social media mission statement, don't share it. If you post random content that doesn't relate to your business, your current and potential customers might not see you as the authority in your field that you are.
Step 3: Measurable objectives
Once you've got your mission statement, now you want to set some objectives. A simple way to do this is by focusing on the S.M.A.R.T strategy for goal setting to make sure your objectives are: specific, measurable, attainable, relevant and time-bound.
For example, if you're looking to increase sales, you might have an objective of generating an additional 100 online leads per month. Or, if your goal is greater brand awareness, then you might want to increase the number of times your content is shared by 30 per cent. It's also important to set a time limit on your goals. For example, increase shared content by 30 per cent in the next four months.
Your objectives should always be directly tied to your business goals and you should always make sure they are achievable. You don't want to set yourself up for failure before you've even started.
Step 4: Success Metrics
Once you know your mission and goals, it's now time to decide how you will measure success. There are a few different ways to measure success, such as:
Conversion rates
Time people are spending on your website
The reach of your posts
How often your brand is getting mentioned in other posts
The reaction your posts get (positive/negative)
How many shares your posts receive
It's not always about how many followers or likes you have, but more so how it is resonating with your audience, do they find it helpful - are they sharing and commenting on your content or not?
Step 5: The Killer Content Plan
The more organised you are and the more you get into the habit of planning your content, the greater results you'll receive from your social media efforts. Having a killer content plan is essential to succeeding at social media. Your content plan should include strategies for content creation and curation, as well as a content calendar. When creating your content plan, ask yourself if it's answering these questions:
What types of content will I post and promote on social media?
Who is my target audience?
How often will I post content?
Which team member will create the content?
How will the content be promoted? (organically, sponsored etc.)
Your content calendar should list the exact dates and times you will publish your content on social media. A content calendar allows you to have all your social media activity in one place, saving you a lot of time and effort. It also allows you to schedule your messaging in advance, rather than constantly updating your social media channels throughout the day. This way, you can take the time to actually think about your message, rather than quickly hashing out captions and posts on the fly. You can also look at investing into a social media management tool to save you some much-needed time.
Step 6: Track, Analyse and Optimise
Finally, don't forget to track, analyse and optimise. It's probably the most crucial step to take if you want to truly succeed at social media. Even the best of the best social media marketers work on trial and error – it's the only way to really learn. Every previous step mentioned should be re-evaluated once you analyse the results of your social media marketing. Look at your success metrics and see what can be changed to give you better results.
It might take you a few goes to get it right, but an effective social media strategy is never finalised. It's always going to be a work in progress because your objectives as well as your audiences' needs will always be changing.
So there you have it! Six steps to creating an effective social media marketing plan. And if you're still feeling a bit overwhelmed at the thought of starting, Smart Insights have a pretty handy template you can follow to start creating your own social media strategy right away.
Other Articles You May Find Helpful: