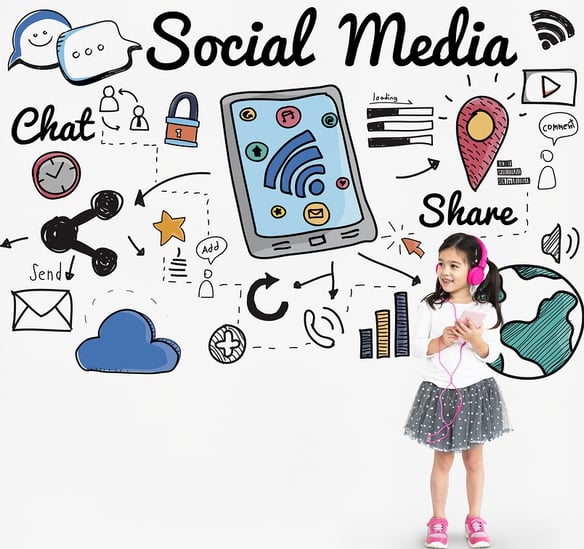 It seems like every other day you read about new social media tactics that are working wonders for other people in your field. Yet when you try the same approach, you struggle to see the same results. If you're tired of not knowing which social media tactics work best, don't worry, you are not alone. According to the 2017 Social Media Industry Report, the number-one question marketers want answered (93%) is which social media tactics are most effective. These statistics are not surprising when you consider the ever-changing landscape of social media and social networks. With new features constantly rolling out, it's no wonder small businesses are struggling to stay on top of social media. The truth is, there is no easy, one-size-fits-all approach for winning at social media. It takes a solid approach, combined with a variety of practices and techniques, to start seeing the results you want. However, in this article, I am going to discuss some tactics that will definitely help you on your journey to mastering the world of social media (because after all, it is a journey!)
Start practicing the art of 'social listening'
According to Sprout Social, social listening is the "process of tracking conversations around specific phrases, words or brands, and then leveraging them to discover opportunities or create content for those audiences." Social media has made it easier than ever for organisations to join the conversation and find out what people are saying about their brand at any time and from anywhere. Engaging in the practice of social listening is a vital tactic if you want to succeed at social media. You should be actively participating in, and listening to, the conversations taking place on social media, and looking for opportunities to engage with customers and prospects. Social listening is also a great way to keep track of, and monitor, your competitors. You can easily see what they are posting, what their customers are talking about and what's trending in your field.
Hashtags are your friends
Did you once use hashtags in abundance only to have people tell you that you were overdoing it, and now you hardly use them? Hashtags these days seem to get a bad rap, but the truth is, they are one of the greatest tools available on social media to help you target and engage with your ideal customer. While hashtags don't really work on platforms like Facebook and LinkedIn, if your customer base is primarily on Instagram and Twitter, then hashtags need to become your new best friend. Using relevant hashtags allows your target customer to find you, and for you to find them. If you're just starting out on Instagram or Twitter and aren't sure of the kind of hashtags you should be using, take a sneaky look at your competitors to see what they're using. While I wouldn't advise copying and pasting all of their hashtags, it's not a crime to take inspiration from those who are succeeding! Here is a great guide on using hashtags for Twitter and Instagram.
Remain consistent across the board
Making sure your content is consistent is perhaps one of the most effective social media tactics. However, it's not just about keeping your content consist. When it comes to being consistent on social media, it's about more than posting the same type of content at the same time every day. For example, are you replying to some Facebook comments but not others? If your followers or audience see that you are not consistent with your actions, it can be off-putting and instill a sense of distrust.
Furthermore, it's important to make sure your tone of voice remains the same across social media. While the amount you post, the time you post and how you engage on social media are all important, the voice of your brand or business is the most important aspect when it comes to developing a relationship and sense of trust with your audience. It's vital your social media accounts portray your unique brand voice consistently through things like tone of voice, imagery, sharing habits and language.
Offer something valuable
The world of social media is an incredibly crowded place, so it can be difficult to get attention when everyone else is fighting for the same microphone. One of the best ways to stand out from the crowd is by offering something valuable to your audience. This can be anything from a downloadable e-book, to a free webinar. The main thing you want to make sure you're doing is offering something to your audience that they won't be able to find anywhere else. By doing this, you'll be making lasting connections and creating sustainable relationships with prospects and future buyers.
The power of a good picture
Did you know that a significant 94 per cent of content receives more views if it contains a relevant image? Think back to some of your favourite posts you've seen on social media, and think about the kind of posts you've shared in the past. More than likely, these posts have contained an image or video of some sort. A paragraph about a cute dog who does yoga with its owner isn't as powerful or shareable as an actual video of it! However, pictures and videos aren't the only powerful way to disseminate information. Arguably, if you want to convey information, data or knowledge in a quick and clear way, infographics are the way to go. Did you know infographics are shared on Twitter and Facebook more often than other type of online content? That's incentive enough to jump on the infographic bandwagon pronto!

As I mentioned in the beginning, there is no magical social media tactic that will boost your followers overnight and have customers breaking your website because they're desperate to buy what you're selling. However, with a little strategy and some persistence and by using the above technique, you'll be well on your way to reaching and exceeding your social media goals.
Other Articles You May Find Helpful: