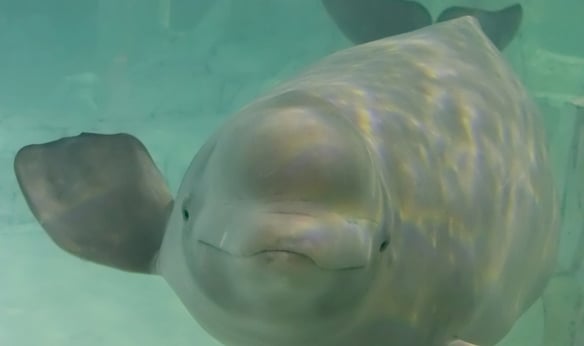 Ask most marketers what part of their job sends a chill up their spine and they'll invariably answer 'Proving ROI'.
Proving Return on Investment (ROI) is the metaphorical white whale for the modern marketer. Today's campaigns oscillate between new and traditional mediums, spread via ever evolving and uncontrollable platforms, and incorporate both inbound and outbound methods.
In fact, HubSpot's 2016 State of Inbound Report found that 42% of marketers rank proving marketing ROI as one of their highest priorities in 2017. It's little wonder why, with 54% of respondents in the same survey saying that proving their success with Inbound Marketing led to increased budgets year-on-year.
The trouble with measuring marketing ROI is that there is no single metric that can measure the effectiveness of all of your spending. From social media to PR, printed marketing to paid advertising, the diversity of marketing tools and tactics available means that effectively measuring all of them can be troublesome.
Forbes columnist Daniel Lehrer said it perfectly when describing the different — and sometimes conflicting — approaches to measuring marketing ROI.
"Trouble is, MROI (alternatively called return on marketing investment or ROMI) is defined differently, measured differently and used for different purposes, resulting in what we might call 'ROI Anarchy' across the marketing landscape."
"This makes the task of connecting marketing to revenue or other business outcomes even more difficult than it already is or should be."
Thankfully however, there are tools out there that can help you paint an accurate picture of the true value of your marketing spend and the return it gives to your business or organisation.
Before you begin…
Make sure you have measurable and achievable goals in place. How does your business define a successful 'return' on its investment? Is it a sale? A new lead? 1,000 new leads? 10,000 likes and 20,000 retweets?
Successful ROI may look different to different businesses. Knowing exactly how you define success is the first step to successfully measuring and monitoring your returns.
Google Analytics
This is the go-to tool for marketers and business owners alike. Google Analytics allows you to view the volume of your website traffic, track where your visitors are coming from and where they're going, and learn how and why people are visiting your website over any given period of time.
Its goal-setting features, customisable dashboards, audience segmentation and behaviour flows also offer great tools for marketers and business owners looking for a nuts-and-bolts way to measure and track the ROI of their website and online campaigns.
HubSpot
HubSpot is arguably the most powerful online measuring and marketing tool available today.
This all-in-one software breaks down any report to reveal key trends in your data over time. Additional tracking options connect to links, buttons, and purchases to understand visitors' behaviour and trigger automation workflows. You can also measure both the quantity and quality of traffic you're getting to your website as a whole, or on a page-by-page basis.
Attribution and revenue reporting also offers powerful insights into the tools that are working best. This data allows you to see which marketing efforts are giving you the best bang for your buck so you can concentrate your resources and budget on methods that are working, and move away from those that don't.
CRMs
Customer Relationship Management Software (otherwise known as a CRM) is a software package that combines marketing with business processes so you identify, pursue and manage valuable customer relationships.
They are essentially a piece of technology or software used to organise, automate and synchronise all of the customer facing areas within your company: from marketing and sales to customer service and technical support.
In terms of measuring and tracking your ROI, CRMs allow you to do that from your dashboard, while also keeping track of your customer interactions, workflows and sales pipelines. Common CRMs include Salesforce, Zoho and HubSpot CRM.
Learn more about CRMs and how they can help your business here.
Social Media Monitoring
Social Media can be like entering the abyss for a marketer intent on tracking accurate and meaningful data. While likes and retweets can be easily measured, what's the quantifiable impact on brand reputation, sales and lead generation? Social Media is often a platform that works in tandem with other tools and tactics and is best measured alongside your other key marketing efforts.
Nevertheless, tracking your results is essential in a world where there are more than 2 billion registered social media accounts.
Check out this PCMag review of the best social media tracking tools of 2016 to see which one might be best for you.
Other Articles You May Find Helpful: