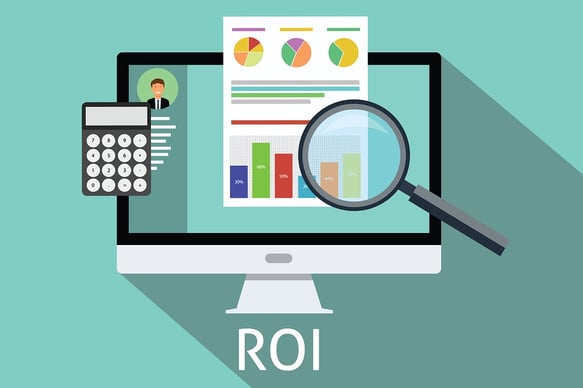 Reducing overheads, especially costs associated with generating leads and customers, can mean the difference between closing the doors or having a profitable business for SMEs. If reducing cost per lead and cost per acquisition, without affecting revenue, is a top priority for your business in 2017 – you're not alone.
The 2016 State of Inbound Report found that it's a key focus for both Inbound and Outbound organisations, with 30% of Inbound marketers and 38% of Outbound marketers stating that reducing the cost of leads and customer acquisition will be among their top priorities over the coming 12 months.
Thankfully Inbound Marketing tactics are helping reduce the cost of lead and customer acquisition. Data compiled by HubSpot found that inbound marketing-dominated organisations experience a 61% lower cost per lead than organisations that predominately leverage outbound marketing.
The average cost per lead for outbound-dominated businesses was $346. Furthermore, the average cost per lead for businesses leveraging primarily inbound techniques was $135.
With Inbound Marketing now established as the most cost effective way to generate leads and customers, let's examine other ways you can further reduce these costs.
Establish Service Level Agreements
Cost-effective lead and customer acquisition is a team effort between marketing and sales. Yet it's astounding how disconnected these two teams can be. Consider these statistics from HubSpot:
Only 22% of respondents have a formal SLA between marketing and sales.
Only 5% of salespeople said leads they received from marketing were very high quality.
Only 22% of salespeople said marketing was their best source of leads
87% of the terms Sales and Marketing use to describe each other are negative
Organisations with an SLA are over 5X as likely to be effective.
In order to achieve lower lead and customer acquisition, Marketing and Sales need to start working together. Formalised Service Level Agreements between Marketing and Sales clearly sets out the expectations from both teams, agreed targets and protocols for measurement, evaluation and refinement. No more finger-pointing or blame games - teams that work together achieve higher conversions and lower lead and customer costs.
Find out more about Marketing and Sales Alignment here.
Commit To Inbound As A Long Term Strategy
It would be wonderful to wave a magic wand and achieve all of our marketing goals and hit our ROI targets. Yet the reality is vastly different.
In this modern age where the average human attention span has dropped to less than 8 seconds, gaining a customer's attention let alone their customer dollars is a marathon, not a sprint. That's why marketers need to play the long game when it comes to generating leads and winning customers.
"Inbound marketing is not a channel or a technology, it's a strategy. It's not enough to 'do' inbound marketing. To see real results, you need to deeply commit to the model and optimise continually," says Mike Lieberman, Chief Inbound Scientist at Square 2 Marketing.
"Successful inbound marketing strategy requires a change in how you focus your end-to-end marketing practices, such as building and staying true to your core customer personas, as well as relentlessly tracking your lead generation and marketing program performance metrics."
"Inbound marketing tactics come along with a much more targeted approach. No longer are we using a shotgun approach, and we're not paying for people to see our messages. Inbound marketing delivers content directly to those who are interested in it. This limits waste, but perhaps most importantly, it delivers a more qualified prospect to your door."
Learn why Inbound has become the strategy of choice for the world's leading marketers here.
Use A/B Testing
Effective Inbound Marketing is never 'set-and-forget'. There is an endless combination of copy, images, colours, buttons and calls-to-action that work together to attract new leads and customers. And you'll never know which combination is the most effective until you test them all.
A/B testing (also known as split testing) has become a powerful tool for many marketers. In simple terms A/B testing compares two versions of a marketing tactic against each other to determine which one performs better.
The data generated by an A/B test gives important insight into the preferences of your prospective customers and which combinations generate the highest conversions at the lowest cost. It then gives marketing and sales the insights they need to tailor their content and sales pitches to appeal directly to their ideal customers.
Read how Barack Obama's Presidential Campaign team used A/B testing as a way to generate unprecedented support for the then candidate.
Start Using a CRM
While most marketers work in an environment where cutting costs is the norm, *86% of customers report that they will pay more for a product or service if they perceive the business they're buying from is offering a better customer experience. It's a powerful idea: customers themselves are telling us that they're willing to pay more if they feel valued and enjoy the experience they receive from the businesses they buy from. *Oracle's Customer Experience Impact Report
This is why CRMs have become must-have tools for lead and customer acquisition. In a single platform a CRM will help you organise, automate and synchronise all of your marketing and sales processes.
The benefits are two-fold: firstly, it creates better efficiency across your organisation. When repetitive and monotonous tasks are automated, your business naturally becomes more efficient — lowering your costs and freeing up valuable resources that can dedicate time and energy to other more creative and valuable tasks that drive your business forward.
Secondly, and more importantly, it creates a better customer experience. An effective CRM will nurture a prospective customer through the sales funnel, offering valuable and helpful information at a time when they are looking for it. This creates an experience your prospects will enjoy, converts them into repeat customers and over time transforms them into ambassadors for your brand.
Find out more about using CRMs effectively here.
Other Articles You May Find Helpful: