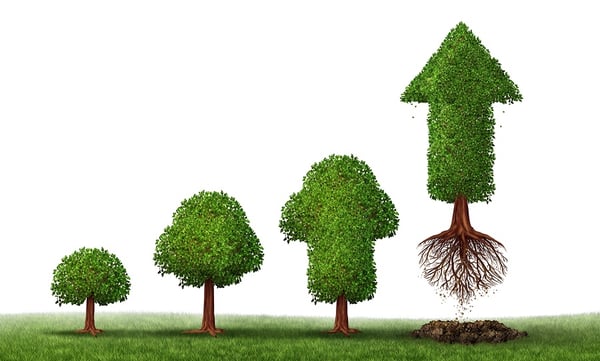 If you're a small to medium-sized business operating in Australia, chances are you're familiar with HubSpot. Essentially, HubSpot is an incredibly powerful suite of integrated software and tools that helps SMEs better manage their marketing and sales. HubSpot is an all-in-one tool for marketing, sales and customer success. Basically, HubSpot makes it easier for businesses to attract visitors, convert leads and close customers. HubSpot software includes tools and solutions for a range of marketing efforts such as email, SEO, marketing automation, landing pages, analytics, blogging and more.
HubSpot was founded by two MIT graduates eleven years ago, it is a simple yet effective tool designed to draw people into company websites and convert them from mere browsers into paying customers. In 2014, HubSpot opened their third ever office, in none other than Sydney, Australia, and they have experienced incredible growth ever since. That's why in this blog, we're going to look at exactly why HubSpot is the right tool for Australian small businesses.
How HubSpot is Helping Australian Small Businesses Grow
HubSpot is helping small to medium-sized Australian businesses grow through incredibly effective, powerful and perhaps most importantly – simple methods. Gone are the days when businesses had to pay a fortune to run different systems that never integrated properly with each other and were confusing to use. With HubSpot software, everything is in one place, so businesses always know how their marketing is performing, and how each piece of their marketing strategy is contributing to their overall marketing performance.
Countless Australia businesses are benefiting from HubSpot software thanks to their seamless integrations that unify all your marketing channels and easily scale with your business. This is what makes HubSpot the perfect tool for Australian small businesses that are in the process of growing – as you attract more customers, HubSpot software simply grows with your business.
While of course HubSpot can work for larger enterprises, it was designed with small to mid-size businesses in mind to help attract and convert buyers who have a 'considerable' buying process rather than quick, transactional purchases.
The Power of Inbound Marketing
HubSpot makes it easy for small businesses to implement inbound marketing. Inbound marketing, which is a term created by HubSpot, is a methodology designed to attract people to a business organically by earning their attention, usually through useful, search engine optimised, content like blog articles, e-books, videos, infographics and more.
Basically, inbound marketing is designed to turn a business's website into a magnet and pull people towards your business by aligning your content with their interests.
Did you know that companies are 3x as likely to see a higher ROI on inbound marketing campaigns than old outbound companies? Furthermore, inbound marketing delivers 54% more leads into the funnel than traditional outbound leads. These are the kinds of figures small businesses in Australia who are looking to grow just cannot ignore.
This is where HubSpot's marketing platform comes in. It was built to complement the inbound marketing methodology, making it easier and more affordable for businesses with even the lowest marketing budgets to start seeing results, and fast.
Affordable Products for All Budgets
Perhaps what makes HubSpot the right tool for Australian small businesses is that it offers a range of products that are affordable for all businesses (there's even a free option), so any business can get started on HubSpot straight away. And, as your business starts to grow, you can easily upgrade your plan and increase your HubSpot tools to match with your growth. Below is a breakdown of HubSpot Marketing Software, and HubSpot Sales.
HubSpot Marketing Software – Free, Basic, Professional or Enterprise?
HubSpot Free/Starter
HubSpot Marketing Free ($0/month) and Starter ($68/month) packages offers businesses the building blocks to get started with inbound marketing, such as: collecting leads, analysing website activity and measuring success. Marketing Free and Starter provide small businesses the opportunity to easily capture visitor's details on their website with a form that pulls in the data to a free CRM. Free and Starter packages are ideal for small Australian businesses that have a limited marketing budget but want to generate leads quickly.
HubSpot Basic
HubSpot Basic ($270/month) is ideal for small or growing companies who are beginning their inbound marketing journey. The Basic package is mostly focused on increasing traffic and leads, while also streamlining marketing efforts. HubSpot Basic provides extra tools and features that allow businesses to communicate with, organise, and nurture leads. This package provides you with a dashboard that tracks your traffic, leads and sales.
HubSpot Professional
HubSpot Professional ($1,050/month) offers more intelligent analytics, which is ideal for businesses who want to understand which marketing efforts are bringing in customers, as well as businesses that want to optimise their marketing for different stages of the buying process. Features of HubSpot Professional include: additional analytics, lead management capabilities, lead nurturing, CRM and other integrations.
HubSpot Enterprise
At $3,200/month, HubSpot Enterprise offers the same features of the Basic and Professional package, with the added features of custom analytics, marketing automation, event tracking and a full suite of integrations. HubSpot Enterprise is the ideal tool for businesses who have more advanced marketing and sales requirements.
HubSpot Sales Software
Customer Relationship Manager
HubSpot CRM (Customer Relationship Manager) is free for all and incredibly simple to use. It's the perfect solution for small to mid-size organisations with all the features you need in a CRM (and none of the complex ones you will never use). HubSpot CRM assigns and tracks your deals, monitors your sales' team performance and includes a dashboard where everyone can keep track of your company's activities.
Sales
While HubSpot Sales is for advanced sales team, it is relatively easy to use and can be implemented by businesses of all sizes. HubSpot Sales' innovative automation helps improve your sales with timely reminders, personalised emails and is completely customisable.
Other Articles You May Find Helpful: